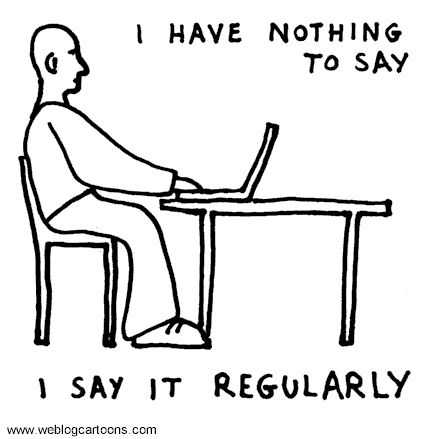 By now you understand the importance of blogging for your small business. Most people find it challenging to fine the topics or ideas to blog about. We were asked by many clients about this questions – what can I blog about? We are also facing the same issue from time to time. Below we summarize a list of business blogging ideas that might help you come up with more creative ideas for your blog.
1. Share your expertise with your clients
By shearing your expertise, you become the helpful resource.  If you are an financial planner, you can share with your client on how to lower your tax by investing wisely on your business; if you are providing computer tech support, you might want to share some tips and tricks on how to make your computer run faster, etc. For us, we always share some web design and internet marketing related tips with our clients, such as:<
Hope this list of business blogging ideas inspires your blogging. Would you like to share your blogging ideas? Feel free to click the comment link below to share with us. Thank you!
Wait, if you think this post is helpful, tweet, like or share it with your clients or business friends by clicking the social media share button below!
This is another tip to help you promote your small business through blogging and social media! If you have a business blog, integrate social media share button below each blog post. If you don't know how to do it, contact us and we are here to help!
Related Posts via Categories