Small Business Blog
Small Business Web Design Tips, eCommerce Web Design Trends, Social Media Management, Digital Marketing Tips, etc.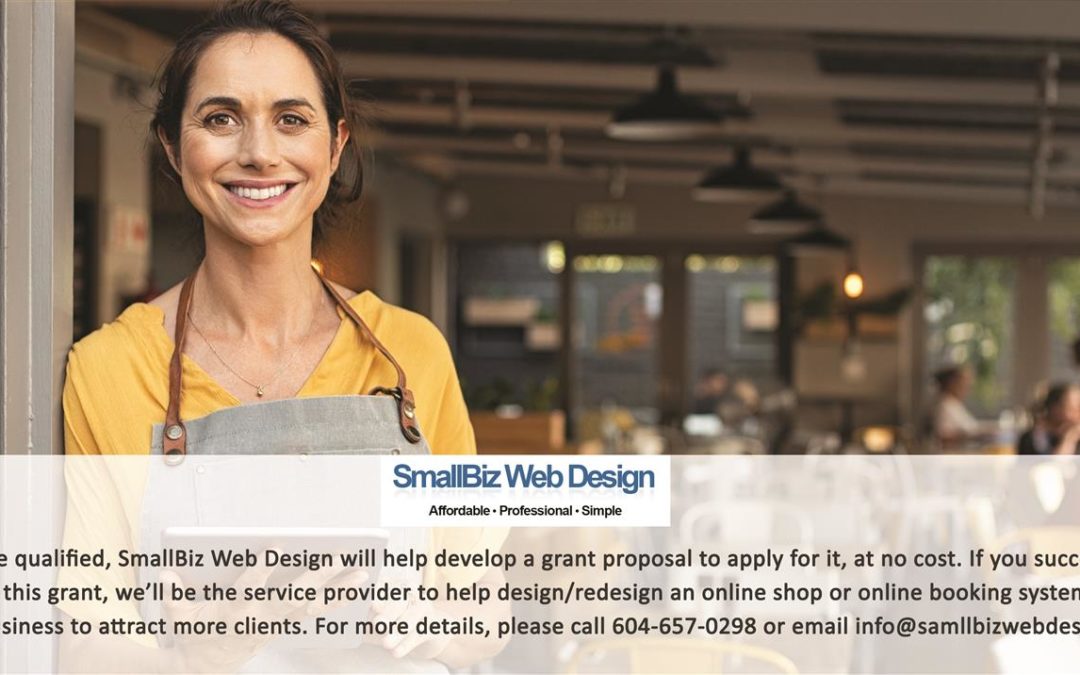 On March 17, 2021, the BC Launch Online $7,500 grant program was expanded to include service-based businesses (salons, consultants, physiotherapists, contractors, etc.). The gov't has invested an additional $30 million to help BC-businesses move their business...
read more
SPECIAL Spring Promotion for Small Business
A basic professional brochure-style website (

$680

)
A premium professional brochure-style website with a blog, photo gallery and event calendar (

$986

)
A premium professional eCommerce website with a shopping cart to sell your products online (

$1,486

)
You are only responsible for providing us the text, images and logo to put on the new website.
(We also can do it for you at an extra cost)
All Packages above also include the first year web hosting & domain registration fee.
After one year, the cost of web hosting & domain name:
For the brochure-style website, it's ONLY 

 $180/year

 (=$15/month).
For the eCommerce website, it's ONLY 

 $240/year

 (=$20/month).
Call 604-657-0298 now for a free consultation.
www.smallbizwebdesign.ca
info@smallbizwebdesign.ca
Creating a website has never been so fun.
Call: 604-675-0298
We'll get back to you as soon as possible.
Thank you for your inquiry.