SmallBiz Web Design has been nominated for a Small Business B.C. Award – Best Community Impact ! Please help us win by voting for us today! Thank you very much for your trust and support! 🙂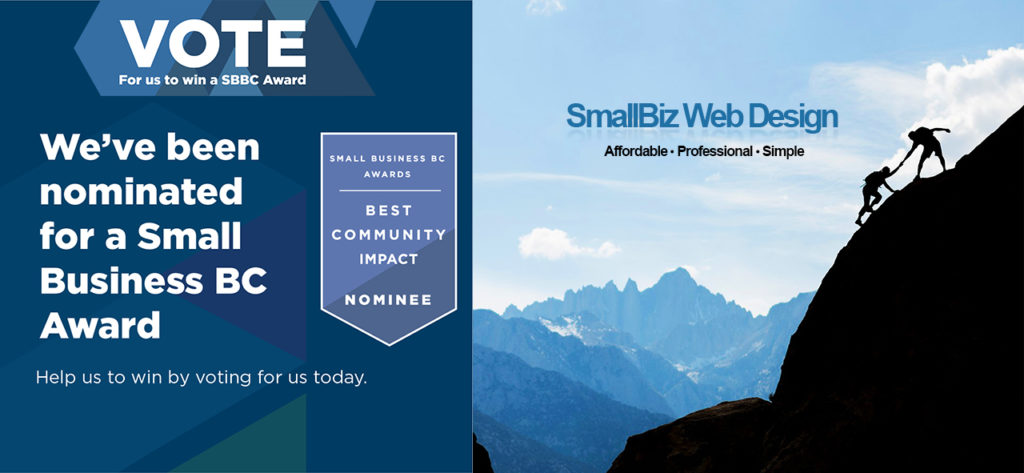 Just a quick FYI, it only takes a few seconds of your valuable time to support us 🙂
Click the link in the post above, enter your email address, click confirm and Submit button,
You will receive an email from Small Business B.C., then you click a link in that email to confirm your vote.
That's all! 🙂
Thank you very much for your time and support!
If you have been nominated as well, please drop your link here and I will definitely support you as well!
Related Posts via Categories