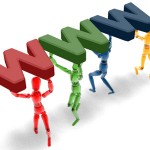 SmallBiz Web Design is a web 2.0 start-up company providing free web design, internet marketing and web hosting for small businesses, freelancers and non-profit organizations.
Our Mission
* Helping Small Businesses, One Free Professional Website at a Time
No job is too small for SmallBiz Web Design. Just let us know what you want for your website, we will build it for you!
Why SmallBiz Web Design
Affordability –Custom web design is free. Domain name is free. You only pay for the website hosting
Professional web design
Quick turnaround time: Your website will be up and running in 1 week
An integrated blog
Easy-to-use Content Management System included: You will have full control over your own website
On-going support: We provide 24/7/365 managed website hosting service
Contact us today for more information on what SmallBiz Web Design can do for your small business.
Related Posts via Categories