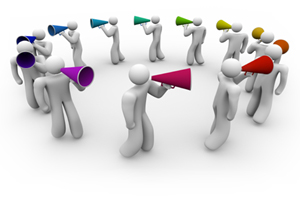 SmallBiz Web Design Referral Program
Our Referral Programs are for clients, organizations and individuals who would like to offer our services to their own clients or simply wish to refer new clients to make additional income.

Why Refer Us
Earn extra income simply by making an introduction
We are currently offering special promotion (

Free

web design for small business and non-profits; clients only pay for the website hosting fee which starts from only

$25/month

; Note: a small one-time setup fee applies.), making it very easy for you to recommend our service to your small business friends!
Have no involvement in client and project management
Who Can Refer Us
Any individual or organization
Our clients
Any website
How It Works
Our referral program is for those who do not want to handle client relationship or project management responsibilities for a project.
To refer a prospective new client to us, simply contact us.

As part of our referral program you will earn $50 when your referral has fully paid for the completed initial project. The rewarded credits will be used to purchase your web design service next year. If you don't have service with us, we will pay you in cash via PayPal.
To refer a friend or small business partner to SmallBiz Web Design, please fill in the contact form below. Thank you very much  for your trust and support!